At MARE AZZURO, s.We are obsessed with designing fashionable and reliable reading glasses, so that fashion can be integrated into every bit of life. The world is so big, we want to see the clearest scenery.
For the past 20 years, we have been working with top designers from the US, Italy, Spain and more to create high-quality reading glasses with avant-garde styles. But in the years we have been in the industry, we have humbly accepted customer feedback, constantly upgraded technology, upgraded equipment, and increased user experience.
Our designs are designed to exude boldness, inspiration and positivity - making stylish eyewear a living addition.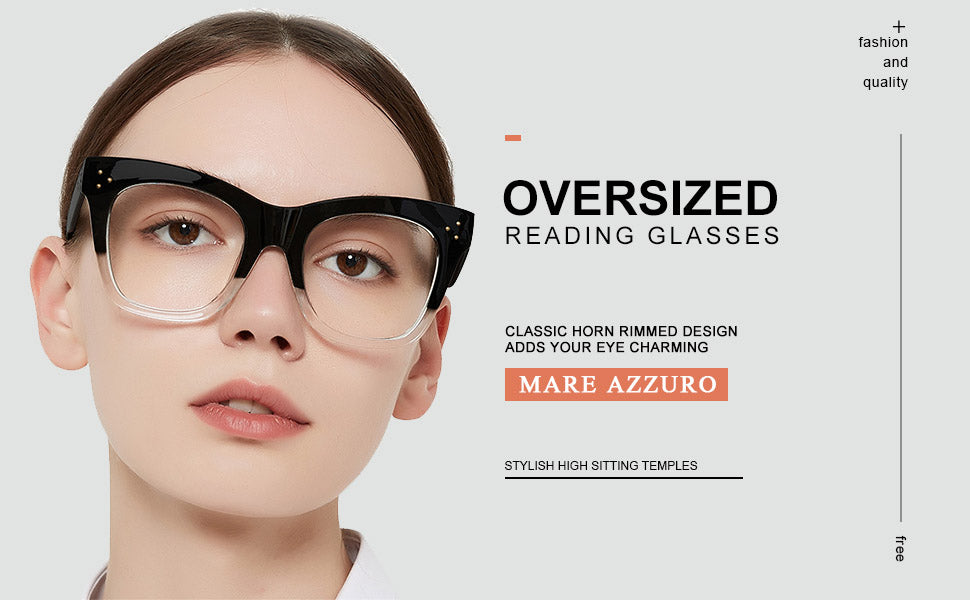 Mare Azzuro : Expert in fashionable reading glasses.We focus and design innovative reading glasses, our reading glasses, sun reading glasses, bifocal reading glasses, blue light blocking reading glasses are very popular on Amazon.
fashion regardless of age.Mare Azzuro hope that customers can choose the glasses that they like and suitable for them at an affordable price.

Whatsapp : (+86) 13750914585
Email: mareazzuro.com@gmail.com